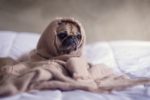 Help Us Spread The Word:
Foster Homes Are Needed For Family Pets!
Everyone has an emergency. It's heartbreaking when a family is forced to take their beloved pet to an animal shelter when tragedy strikes. By becoming a foster home, you can help us keep pets out of shelters and reunite families when they are recovered.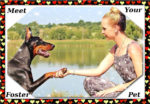 We need compassionate people to become a foster home for the Keep Our Pets (KOP) program. Victims of domestic violence, housefires, displacement from natural disasters and acts of God, medical emergencies, family tragedies – have already lost so much, don't let them lose their pets too!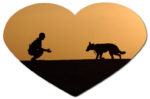 Even 1-week or 1-month commitments can make the difference between reunification with the family or euthanasia in the shelter. Reuniting families is a fulfilling moment. Doing something so little is so HUGE to pet parents.
BECOME A FOSTER HOME TODAY
One of our biggest goals in the KOP program is to assist seniors in creating a pet care plan for emergency situations. But, you don't need to be a senior to be prepared! If you or a loved one does not have an emergency pet care plan, add this to your list of important things to do.
To start the process of becoming a foster home, please fill out the simple form below. If you are unable to foster a pet~ Please consider SPONSORING A PET to help cover costs during the emergency period. Click the "Sponsor Me" button or any "Donate" button to make a difference today.
16 Reasons Why Fostering A Shelter Pet Is Basically The Best Thing In The World             ~The Huffington Post
Pet Fostering Information ~Best Friends Animal Society
Fostering Advise & Tips ~Foster Home Network