Wouldn't it be great if WHILE YOU WERE WORKING  your new puppy was being potty trained, given basic obedience lessons, worn out with cuddles,  and exercised while you're away?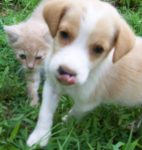 After all – puppies must learn basic manners, bite inhibition, and socialization at some point, and if you're too busy – we'll be there. And the best part is, we don't put an age limit on puppies! As long as they are not overly reactive or fearful, they will always be puppies in our eyes!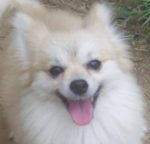 In addition to basic obedience training, common behavior issues we can help you work on include jumping up, not coming when called (recall), barking, chewing on furniture, and any other destructive or unwanted behavior.
Puppy Day Camp includes 6 total hours of basic obedience training individually tailored to your families needs. We will decide together what the best plan is to move you and your family pet forward during our initial consultation.
For example, the trainer would work directly with your pet for 5 hours, plus 1 hour with the whole family when teaching basic obedience commands or leash manners.
However, when working through some specific behavior problems, all 6 hours could be spent working with a particular family member.