Sooper Dooper Pooper Scooper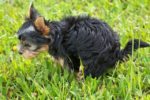 Best for your pet, children, and your grass!
We know you don't want to do it, can we dare say we doo?
We remove puppy waste from grass, patio areas, mulched bedding, or any other surface where feces are dropped. We are also able to clean your cat's litter box or remove manure from your horses' stalls and pastures when you need help.
What are the benefits of pooper scooping services?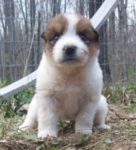 * Keeps your yard clean and reduces germs being carried into your home.
* Prevents the spread of harmful diseases associated with feces like tapeworm, roundworm, E.Coli, Parvo
* Keeps your lawn clean, healthy, and encourages safe play for children and family activities.
* You're tired of nagging the kids to keep up.
* You're too busy or just don't want to pick up poo.
* You've sustained an injury that prevents you from your normal dooties.
* Senior support services for those living in an assisted living environment.
Our low cost pooper scooping service for dogs, cats, small animals, horses, and other farm animals is for everyone. However, if you know a low income senior or adult with a disablity who cannot afford our already low cost services and needs community resources,  we are here when you need us! Contact Us for information about how we can schedule a regular pooper scooper service with the help of financial assistance.
Please consider making a $2 donation to help provide needed Pet Care Services to a low income senior or person with an illness or disability. Thank you. 
THREE POOPER SCOOPER SERVICES FREE when you purchase the installation of the Doggie Dooley in-ground waste disposal system that works like a miniature septic tank. Accommodates 1-4 dogs. Comes with a starter supply of digester and a scooper.
Waste Terminator. Contains bacterial and enzyme cultures that double every 20-30 minutes to reduce dog waste to ground-absorbing liquid. 1 Year Supply.

MONTHLY PACKAGE DOG CLEAN-UPS:
(Yards up to 1/3 an acre)

STALLS AND PASTURES:
Proceeds from our services help prevent cruelty to children and animals through our workshops and pet adoption program. If you are unable to support our cause by using our services, please consider making a tax-deductible donation.